Do I really need to wear my mouth guard?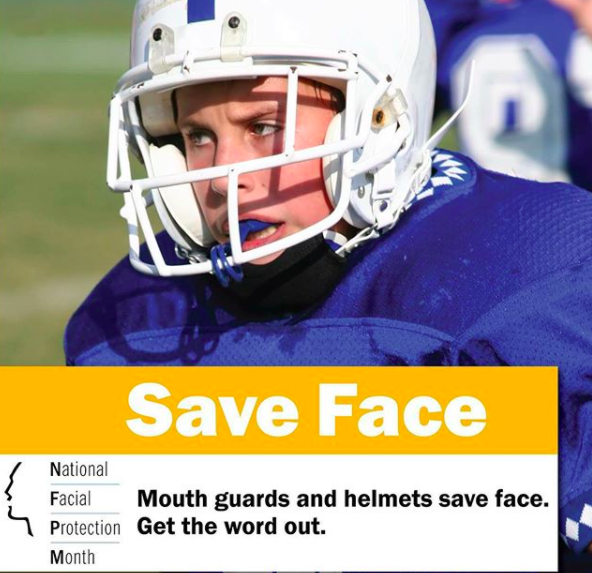 Dr. Samuel Meyrowitz
L&M Orthodontics
Let me be the first to say, Bring on the warm weather! With spring sports in full swing and the summer soon upon us, most people will be outside and active over the next few months. For those of you involved in sports and/or high contact activities, a proper mouth guard should be in your mouth to protect your braces and the teeth beneath.
What is a mouth guard?
For those of you that don't know, a mouth guard is a removable appliance made from a soft and flexible plastic, which is adapted to comfortably fit and protect your teeth. There are multiple variations, including the preformed (ready to wear) variety, boil and bite type, or custom-made mouth guards. As can be expected, they come in all different design, colorations, and of course, prices.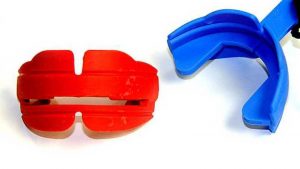 Mouth guards hold top priority as sports equipment, even for those of us that aren't in braces. During physical activities, a blow to the face could chip or fracture teeth, as well as damage your braces and other fixed orthodontic appliances. In more severe cases, trauma can affect not only the teeth, but also the lips, cheeks, tongue, and other oral structures.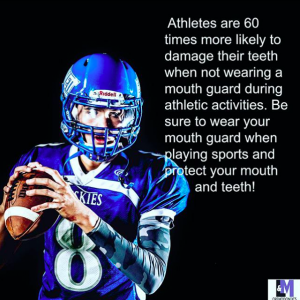 How can mouth guards help protect your teeth?
Research shows that most injury to the oral environment occurs when athletes are not wearing mouth protection. Taking this into consideration, most organized sports have begun to require mouth guards to prevent injury to their athletes. Mouth guards help to protect your teeth from the blunt force of impact, and in most instances can prevent damage from occurring. Additionally, to protecting the teeth, they aid in limiting the occurrence of concussions and jaw fractures. For those of us with braces, a mouth guard also provides a barrier between your appliances and your cheek or lips, limiting the risk of soft tissue injuries. Our recommendation is that a mouth guard should be worn whenever participating in an activity with a risk contact with other players, equipment, or the surrounding environment. This includes, and is not limited to, football, baseball, basketball, soccer, hockey, skateboarding, gymnastics, etc.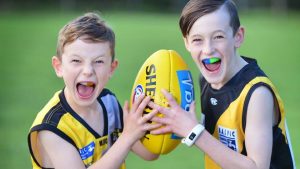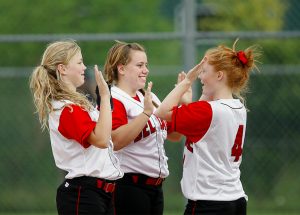 Which mouthguard is right for you?
A mouth guard should cover both the fronts and surfaces of your teeth fully. You have many options out there, so make sure to choose one that is comfortable for you, and allows for easy breathing and wear. For people with braces, you may opt to choose a mouth guard with coverage for the top and bottom teeth, since the braces can cut up both your upper and lower lips. Also, while in braces, the ready to wear variety is preferred, since both boil and bite and custom mouth guards form to the current position of the teeth and will inhibit our planned tooth movement (or will not fit after the braces move your teeth). Any mouth guard is better than no mouth guard, so choose a mouth guard that feels right to you. If you have any further questions, Dr. Lee, Dr. Malerman and I will be happy to advise you on what type of mouth guard is best in your situation.
Ask us about mouth guards!
That being said, the next time you're in for an appointment at L&M Orthodontics, let our friendly staff know if you're planning to play any sports. We have orthodontically compatible mouth guards available for our patients, and we make custom mouth guards in the office. For those of you participating in summer sports, ask us about our custom mouth guard! And for everyone, make sure to wear a mouth guard.
SCHEDULE AN APPOINTMENT WITH AN ORTHODONTIST AT L&M ORTHODONTICS!
If you have any questions regarding this blog, please contact us!  We would be happy to answer your questions. If you have any orthodontic needs and would like to schedule a complimentary consultation with any of our doctors, please contact our offices, our friendly team would be happy to assist you!