Is it really that bad to eat with rubber bands on your braces?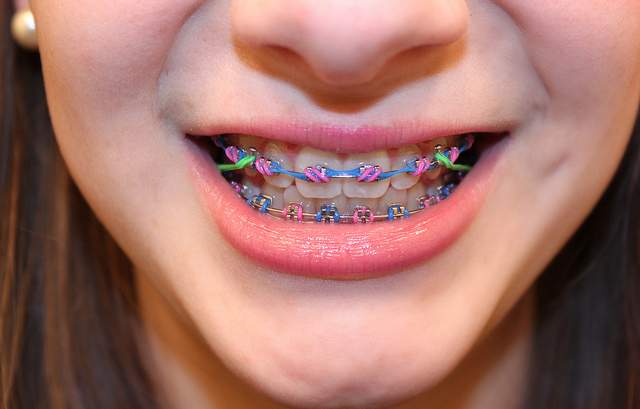 So is it really that bad to eat with rubber bands on your braces?
Orthodontists recommend that you do remove your rubber bands before your meal and replace them afterwards. There are  good reasons for this. Sometimes you might feel lazy to remove and put them back on, or run out of elastics and want to make them last as long as possible.
But you'll soon realize that it's actually not so easy to bite into many types of foods with the elastics in your mouth. It would be VERY difficult to try to eat a sandwich or burger, for example. So unless all you're eating is small, bite-sized portions, you have to remove your rubber bands anyway.
Also, certain foods will cause the rubber bands to deteriorate quickly. Acidic foods like citrus fruit is one culprit that eventually causes the bands on your braces to snap.
Finally another obvious reason to remove rubber bands before eating…is because food will get stuck and will become visible which often times if very unsightly.
If you are in need more elastics, please call our offices at L&M Orthodontics.  Our doctors and staff would love to help you and ensure that your treatment goes along with the treatment plan in timely manner.  Failing to wear elastics WILL negatively affect the treatment and prolong the treatment time.