What If I Don't Wear My Retainers?
What If I Don't Wear My Retainers?
Congratulations!  You are finally finished with your orthodontic treatment, and you now have the STAR smile that you had always dreamed of.  But what happens when you are not vigilant about wearing retainers?
Wearing your retainers ensures that your teeth stay in the proper position after the braces have been removed.  Not wearing your retainers may result in relapse of the teeth and in some cases; another set of braces may need to be required.
After your braces come off, following these retainer instructions will help you keep your beautiful smile.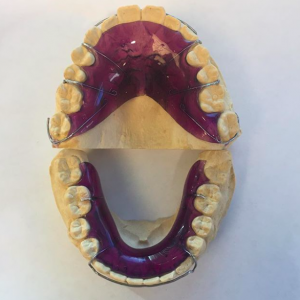 Retainers must be worn AT ALL TIMES! 24 hours a day, 7 days a week unless otherwise instructed by the doctor for a period of four-six months; even when you are sleeping.
Retainers can be taken out to eat, brush and floss.  If you are drinking anything that is very hot or cold, take them out.
Always keep the retainers in the proper case.  Never wrap them in napkins; they will easily be mistaken for trash.
Keep the retainers out of reach of pets, THEY WILL EAT THEM!
Make sure to keep your retainers clean.  Brush them with water and tooth paste.  Or, you can use anti-bacterial hand soap. Efferdent or other orthodontic appliance cleaners can be used but these do not take the place of brushing.
If the retainer is lost or broken, call us immediately. There is an additional fee to replace them.
Remove retainers while playing contact sports or swimming.  

                                                       
    8. If there are any questions or concerns regarding your retainers or they need to be                        adjusted, call us.  Never try to adjust your retainers yourself.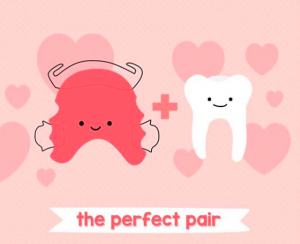 *To learn about various types of retainers, please click here!
SCHEDULE YOUR APPOINTMENT WITH ORTHODONTISTS AT L&M ORTHODONTICS TODAY:
AT L&M ORTHODONTICS, WE DO OUR BEST TO GIVE YOU THAT STAR SMILE YOU HAD ALWAYS DREAMED OF.  IF YOU KNOW OF ANY FRIEND OR FAMILY MEMBER WHO IS CONSIDERING ORTHODONTICS, PLEASE CONTACT OUR OFFICE.
FOR A COMPLIMENTARY CONSULTATION WITH ANY OF OUR WONDERFUL DOCTORS!  OUR FRIENDLY STAFF WOULD BE MORE THAN HAPPY TO ASSIST YOU.
The post Retainer Instructions appeared first on L&M Orthodontics – Orthodontists in Doylestown, Glenside, Perkasie, PA – Warrington, Bucks County, Montgomery County.
Source: L&M Orthodontics