What are the dental specialties?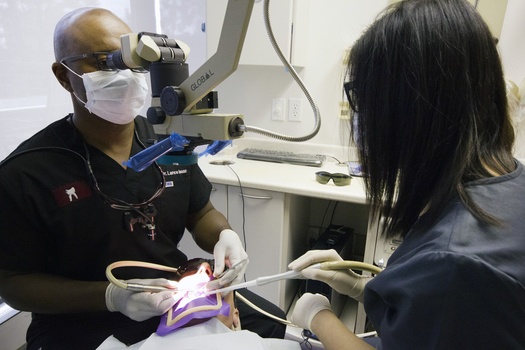 The American Dental Association recognizes 9 Specialties.  They are:
Each of these specialties requires training in an accredited full-time University and/or Hospital residency program that is at least 2+ years (5,000+ hours) in length, and that requires faculty approval for certification.  Additionally there are a number of subscription organizations in concentrated areas of interest, such as Sleep Dentistry, Oro-facial Pain, etc.
Please know that Orthodontics is the oldest recognized specialty in all of the health sciences.  As Orthodontic Specialists we are Dentists first, and work diligently with our General Dentist and Specialist Colleagues to provide you with the highest quality overall Dental Care.
With almost a hundred years of combined Orthodontic Specialty Care, creating delightful smiles, L&M Orthodontics would like to help you achieve the smile of your dreams.  Please contact us and know that initial examinations are always complimentary.