Will Braces Hurt? How Do You Use Orthodontic Wax?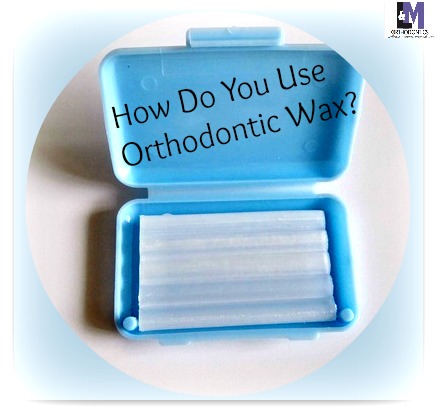 Will Braces Hurt?  How Do you Use Orthodontic Wax?
Arnold J Malerman,    DDS
 Will braces hurt? Yes, Orthodontic tooth movement can be temporarily annoying and uncomfortable, but there are ways to manage the discomfort.  Remember that no one has ever died from braces or aligners.
If you have an area of soft tissue soreness, something is rubbing the inside of your cheeks, gums, tongue, lips, etc., put Orthodontic Wax onto the sticker, the part that's sticking out.  We have plenty wax, so feel free to stop into any of L&M's 3 offices for some wax any time you need it. Dry the area to be waxed.  Soften a pea-sized portion of wax by rolling it between your fingers.  Cover the sticker with wax and tuck in around the brace.  Then take a little bit of Orabase-B or Orajel with Benzocaine (available in the Dental section of your Pharmacy), put it onto a Q-tip, and dab (don't rub) it onto the irritated soft tissue.  It will numb up the sore spot.   (Please click our video above to watch how to put the wax!)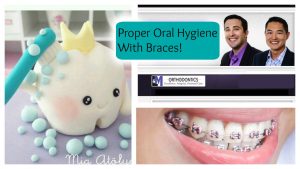 Make sure to keep your teeth immaculately clean, including cleaning between your teeth.  Think what it would be like to have to put a shoe on over a swollen foot.  Think what it would be like to get braces tightened, or shift to a new aligner tray, over swollen gums.  Watch what you eat.  Bent wires will cause pain, and if the wire pulls out of the back tube the end has to go somewhere, usually somewhere very uncomfortable.  And make sure to wear your Orthodontic mouth guard to not only prevent damage to your braces, but to prevent your soft tissues from being shoved into the braces (ouch).
 *You can watch
this video
for Proper Oral Hygiene With Braces.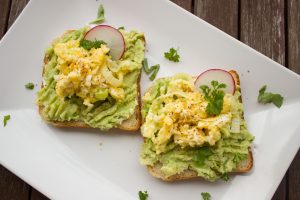 Another suggestion is to eat a soft high-protein diet.  When teeth are sore, soft foods are easier to manage.  If you have a twisted knee, running up 3 flights of stairs will not help the knee heal.  If your teeth are sore, a hamburger will be easier to manage than a steak.   And look for high protein foods, like that just mentioned hamburger.  Your body uses the proteins as building blocks to rebuild bone and soft tissue anatomy.  An abundance of protein gives your body the raw materials, the building blocks, it needs to adjust.  So go looking for foods that contain meat, fish, dairy products, beans, and/or poultry.  Milkshake is great.  Mashed potatoes or apple sauce is easy to get down, but low in protein.  Try scrambled eggs, yoghurt, tuna salad, Mac n'Cheese, sprinkle cheese on a green salad, hot dogs and baked beans, and don't forget that hamburger/turkey burger/fortified veggie burger.  Expand your food choices.
 If you have any questions regarding this blog post or orthodontics, please contact us at
L&M Orthodontics
.  We have three locations in Bucks-Montgomery County in Pennsylvania.
Meet Dr. Malerman on our Youtube Channel!  Please click above video.
SCHEDULE AN APPOINTMENT TODAY!
If you have any orthodontic needs and would like to schedule a complementary consultation, please contact our offices, our friendly team would be happy to assist you!