3 Types of Foods To Avoid With Braces
3
Types of Foods to Avoid With Braces
At L&M Orthodontics, our goal is to provide our patients with the beautiful, confident smile you have always dreamed of. Braces/Invisalign can help you achieve that smile. Our caring doctors devise personalized treatment plans that is best suited for each one of our patients to deliver the absolute best result for you. Our doctors also personally see each patient at every visit to ensure that the plan is carried out. However, to attain the results in a timely manner, it is crucial that you take care your oral health and hygiene. Part of that means avoiding certain foods that could be harmful to your orthodontic appliances.
It only takes ONE bad bite to damage your braces and compromise your orthodontic treatment. As much as possible, avoid the foods listed below. And when you do eat them, do so with caution.
1. Sticky Foods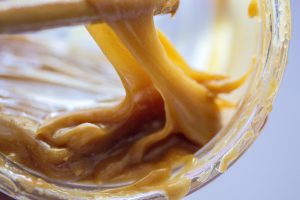 Sticky and gooey foods can get caught between brackets and wires.
Caramel candy
Bubble gum
Suckers
Laffy Taffy
Gummy candy
2. Hard Foods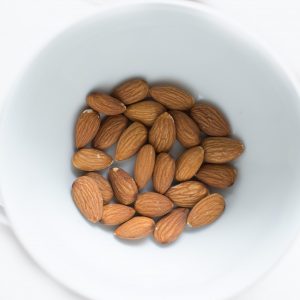 Hard foods can break or damage wires and brackets.
Ice chewing
Nuts
Corn on the cob (cut it off the cob)
Peanut brittle
Hard pizza crust
Popcorn
Doritos, corn chips, Cheetos
Hard tacos
Hard pretzels
Hard rolls and bagels
Raw carrots
Apples
Hard Cereal
3. Tough Meat
 Tough meats can loosen the wires and brackets of your   braces.
 Ribs (pull meat away from the bone)
 Beef jerky
If you have any orthodontic questions and would like to meet with our doctors, please call us today for a complimentary consultation appointment.
 SCHEDULE AN APPOINTMENT WITH AN ORTHODONTIST AT L&M ORTHODONTICS TODAY!
IF YOU HAVE ANY ORTHODONTIC NEEDS AND WOULD LIKE TO SCHEDULE A COMPLEMENTARY CONSULTATION, PLEASE CONTACT OUR OFFICES, OUR FRIENDLY TEAM WOULD BE HAPPY TO ASSIST YOU!
Click above Youtube video to meet our team member Libra!  She will walk you through the food guide with braces. And don't forget to subscribe our channel.