Mother's Day Free Braces Giveaway Winner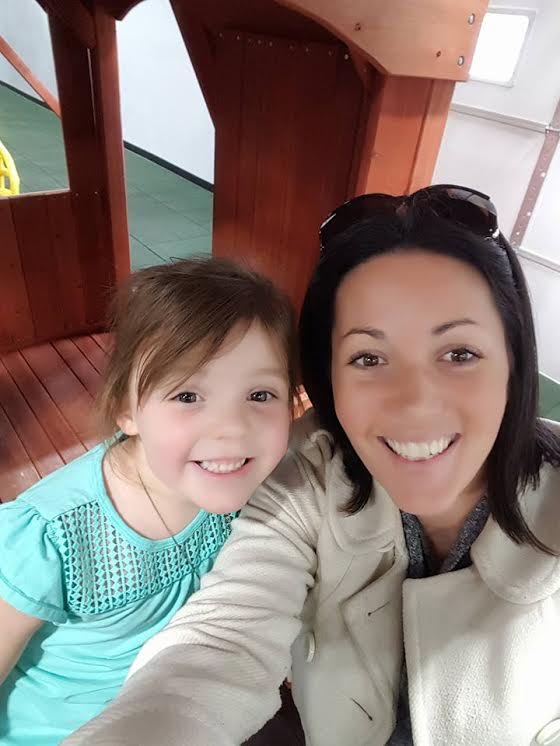 The Doctors at L&M Orthodontics are honored to be gifting amazing, new smiles for two beautiful moms this year. We understand the sacrifices moms make on a daily basis and believe in the incredible influence moms have on their families and those around them. This is our way of paying it forward by doing what we do best – creating STAR smiles.  We are  grateful for the opportunity to make a difference in people's lives. We are proud to present one of our two winners, Renee R's Story.  Congratulations Renee!
Renee R's Story
Hello,
My name is Renee R, and I am a mother of 4 beautiful children, Luke, Ava, Dylan and Jack. I wanted to nominate myself for the smile makeover with the hopes that I would be the lucky one chosen! Since I could remember as a child, I would always receive compliments on my smile. I never had braces, I never needed them. As I became an adult my teeth shifted….terribly. I have never been a person not to smile. I believe that for the longest time I did not pay any mind to my teeth because I am naturally a happy person and I always try to greet people with a smile. Over recent years my teeth have really started to affect my self-confidence. I started to research different options for myself to fix my smile, however the cost is just not realistic for me right now. I had a consultation with an orthodontist about 2 years ago. I was very excited but wasn't exactly sure how I would afford this…I figured I would charge up my credit card and worry about it later. I am so glad I did not make that decision because soon after my consultation, my husband was let go from his company. I recently called my Dental Insurance provider to see what the cost would be for a private dental plan but they advised me to contact a broker to get pricing. Braces are something I think about morning, noon and night. I hate that I let this affect my self-confidence but I know my teeth are bad and I have had strangers make comments to me like "why don't you get that snaggle tooth fixed!" Horrible, I know! I usually don't show my teeth when posing for photos unless in certain lighting that I know will not make my teeth look so crooked. The opportunity to receive braces could change my life, they are just not affordable. My husband and I work very hard to provide for our children and often sacrifice our own wants and needs. Please consider me for the smile makeover giveaway! You would make this momma very happy!!!!
IF YOU HAVE ANY QUESTIONS REGARDING THIS BLOG OR  IF YOU WOULD LIKE TO SCHEDULE YOUR APPOINTMENT WITH OUR ORTHODONTISTS AT L&M ORTHODONTICS, PLEASE GIVE US A CALL!
AT L&M ORTHODONTICS, WE DO OUR BEST TO GIVE YOU THAT STAR SMILE YOU HAD ALWAYS DREAMED OF.  IF YOU KNOW OF ANY FRIEND OR FAMILY MEMBER WHO IS CONSIDERING ORTHODONTICS, PLEASE CONTACT ANY OF OUR OFFICES.
FOR A COMPLIMENTARY CONSULTATION WITH ANY OF OUR WONDERFUL DOCTORS!  OUR FRIENDLY STAFF WOULD BE MORE THAN HAPPY TO ASSIST YOU.