Mother's Day Free Braces Giveaway Winner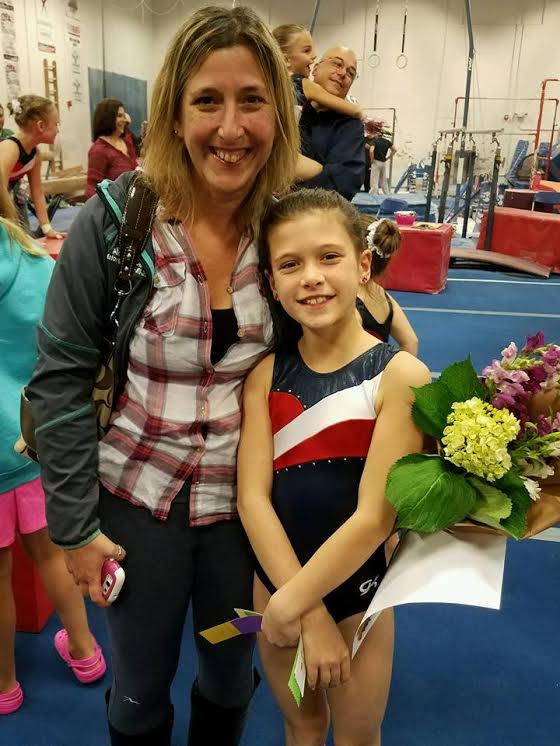 The Doctors at L&M Orthodontics are honored to be gifting amazing, new smiles for two beautiful moms this year. We understand the sacrifices moms make on a daily basis and believe in the incredible influence moms have on their families and those around them. This is our way of paying it forward by doing what we do best – creating STAR smiles.  We are  grateful for the opportunity to make a difference in people's lives. We are proud to present one of our two winners, Susan N.  Congratulations, Susan!
Susan N's Story
I would be honored if I was chosen to receive the makeover from L&M!! I am a mother of a 10 year old daughter named Reese. Reese is very active in sports and I am there cheering her on at every gymnastics meet and softball game. But after seeing the attached picture of myself and her at a gymnastics meet last year I have tended to shy away from the camera. I have also attached a picture of my teeth from 10 years ago.
I am very self-conscious about my smile, my crooked bottom teeth and my protruding front tooth that seems to get worse as time goes on. I can't close my mouth anymore because of my front tooth which makes me uncomfortable. It makes me sad that I have become so self-conscious about it and that I am missing out on having documented memories with Reese. I would love for her to have pictures of our times together, like I have of my mother, so she could reflect back on our memories when she is older.
I did have braces back when I was a teenager and I remember the feeling I had the moment the braces were taken off, I felt like I couldn't smile enough, people always remarked that my smile was contagious! I have considered making an appointment with an Orthodontic to see what could be done, but because my daughter will need braces in the next year or so I know financially we cannot afford the expenses for both of us to be in braces at the same time. I would love it if I was chosen to have this makeover; it will make my life more comfortable in everything that I do.
Thanks for your consideration.
IF YOU HAVE ANY QUESTIONS REGARDING THIS BlOG OR  IF YOU WOULD LIKE TO SCHEDULE YOUR APPOINTMENT WITH OUR ORTHODONTISTS AT L&M ORTHODONTICS, PLEASE GIVE US A CALL!
AT L&M ORTHODONTICS, WE DO OUR BEST TO GIVE YOU THAT STAR SMILE YOU HAD ALWAYS DREAMED OF.  IF YOU KNOW OF ANY FRIEND OR FAMILY MEMBER WHO IS CONSIDERING ORTHODONTICS, PLEASE CONTACT ANY OF OUR OFFICES.
FOR A COMPLIMENTARY CONSULTATION WITH ANY OF OUR WONDERFUL DOCTORS!  OUR FRIENDLY STAFF WOULD BE MORE THAN HAPPY TO ASSIST YOU.