Why See An Orthodontist By Age 7?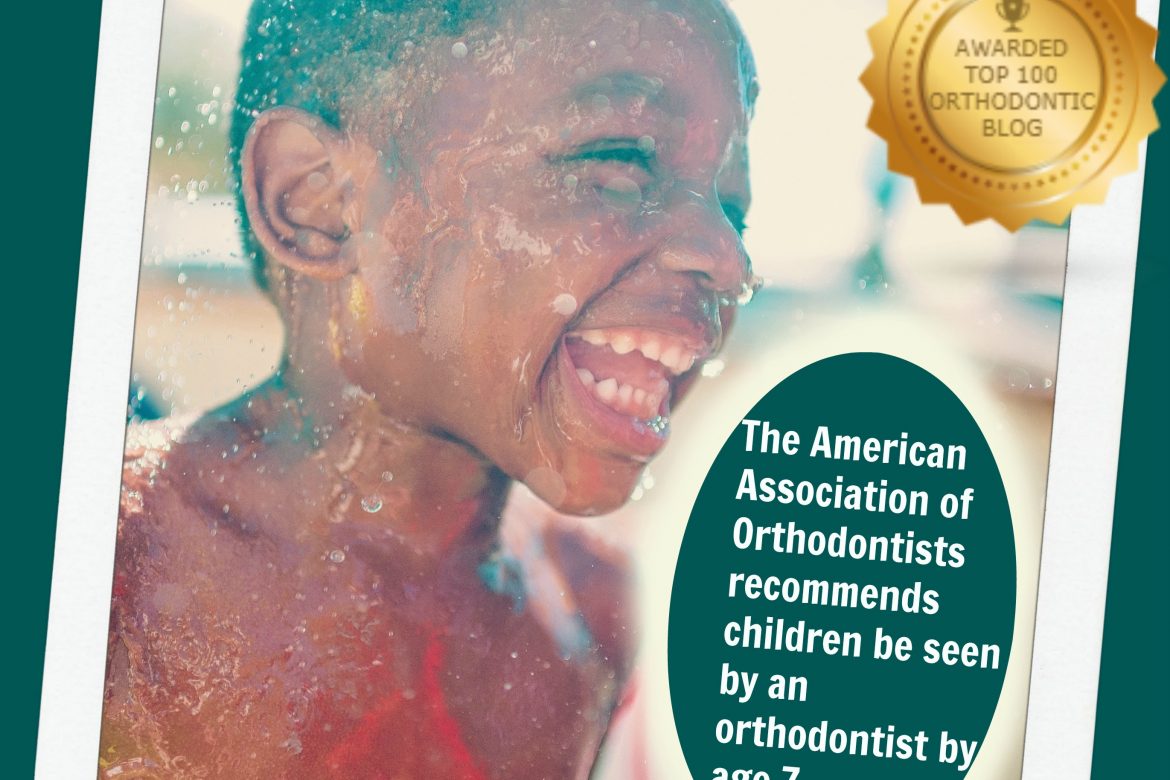 Why See An Orthodontist By Age 7?
Samuel Meyrowitz, DDS, MS.
When do I bring in my child to the orthodontist?  This is an important question, and there are multiple, albeit sometimes contradicting, opinions as to the answer. For many, your dentist will refer you to the orthodontist if he/she has any concerns about jaw relationships or tooth position. As orthodontists, our rule of thumb is the guideline set forth by the American Association of Orthodontists, which recommends that all children be evaluated by an orthodontist between the ages of 7-8 years old.
Although this may seem early, orthodontists are trained to identify subtle problems with jaw growth and emerging teeth while some baby teeth remain present. The first permanent molars and incisors usually have come in by the age of seven and cross bites, crowding, and other problems often can be identified at this time.
The correction of some problems could be more difficult if we wait until all the permanent teeth have come in or until facial growth is nearly complete, while other problems are best treated in the permanent dentition with minimal growth remaining. For each patient who needs treatment, there is an ideal time to begin so that the best results can be achieved.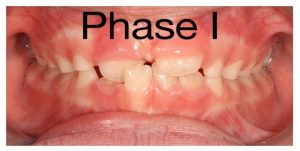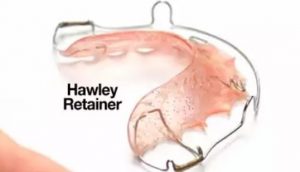 If early treatment, also known as phase I orthodontic treatment, is indicated, a short period of treatment (usually 8-12 months) is undertaken. At the completion of phase I, the patient is given a retainer, and observed for any future orthodontic needs. The aim of phase I is not to treat all the teeth, since many teeth haven't even erupted into the mouth. Even with a phase I treatment, most patients still need full braces, or phase II treatment. However, with phase I treatment, phase II treatment is easier and often shorter in duration.
Now luckily, many times a phase I treatment isnt even necessary. If you dont need early treatment, you will just return to the office, periodically, until you are ready for the full braces. However, this cannot be determined without the cursory examination at 7-8 years old. And if you need a phase I, dont worry. I can tell you from personal experience that it can work wonders (it saved me a jaw surgery). Ask me (Dr. Meyrowitz) about it if youd like. Im always willing to share the tale .
(Clink here for Dr. Meyrowitz's Youtube video on Phase I vs Phase II Treatment)
Finally, here are some signs or habits that may indicate the need for an orthodontic examination: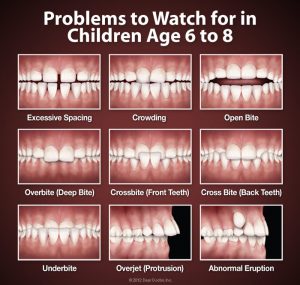 Early or late loss of baby teeth
Difficulty in chewing or biting
Mouth breathing
Thumb/finger sucking
Tongue thrust or posture problem
Crowding, misplaced or blocked out teeth
Jaws that shift or make sounds
Biting the cheek or roof of the mouth
Teeth that meet abnormally or not at all
Jaws and teeth that are out of proportion to the rest of face
At L&M Orthodontics, our doctors carefully examine  each individual's unique condition and circumstance so that every one of our patients treatment is uniquely tailored accordingly. Personal Care is at the heart of L&M Orthodontics and it is one of our core values, along with Excellence and Integrity. If you have any questions regarding this blog, please contact us, we would be happy to answer any of your questions.
SCHEDULE AN APPOINTMENT TODAY!
IF YOU HAVE ANY ORTHODONTIC NEEDS AND WOULD LIKE TO SCHEDULE A COMPLEMENTARY CONSULTATION, PLEASE CONTACT OUR OFFICES, OUR FRIENDLY TEAM WOULD BE HAPPY TO ASSIST YOU!