Our Team at L&M Orthodontics- Holiday 2016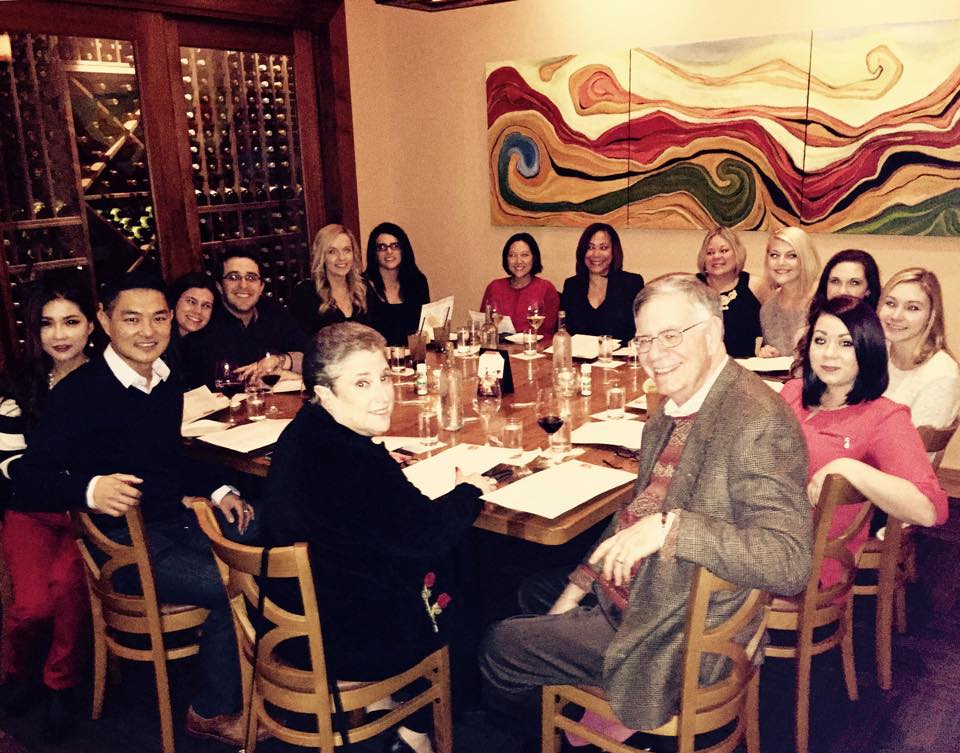 As we count our blessings this Holiday season, the doctors at L&M Orthodontics would like to take a moment to recognize our team at L&M Orthodontics.  We are so fortunate to have such trustworthy, hardworking, committed and caring members on our staff.
Our friendly office manager Linda is a friend to all of our patients and their parents.  She takes care of the doctors and our staff like they are her own family members.  She is patient, loving and always smiling. L&M Orthodontics could not run as effectively without our nurturing mother figure Linda.
Our Clinical Coordinator, Jillian, is a diligent and friendly team member who is not only able to manage all the front desk needs but is also fantastic at clinically assisting our patients.  She is always helping and enabling multiple team members so that that they can best do their jobs.  She is our behind-the scenes All-Star.
Our Treatment Coordinator, Holli is the most pleasant and positive person you'll ever meet.  Her positivity is contagious!  No matter how difficult the day is both professionally or personally, a bright smile never leaves her face.  She is kind-hearted, caring, and hard working.  She brings in so much light to those around her.  It is such joy to have her as our team member.
Our newest Treatment Coordinator, Madison is a tough cookie!  She may appear very feminine and soft, but she is a woman with much inner strength.  She is quick to learn new skills, and is willing to learn and apply various tasks.  She is a loyal and sweet team member who is always willing and able to help any team member who is in need of assistance.
Our awesome Assistant, Libra is a also a very hard working, committed member of L&M.  She may seem tiny, but do not under estimate her – she is a Cross Fit and Boot Camp veteran.  She is very self disciplined, respectful and diligent.  Her role at L&M Orthodontics is expanding as she faithfully learns and fulfills her growing responsibilities so well.
Our fabulous Assistant, Myranda is such an upbeat and pleasant team member.  Her bubbly personality instantly brightens up everyone's mood.  She is friendly and energetic.  She also has great ideas to add to our marketing campaigns and public relations calendars.
Our sweet Assistant, Chelsea is a quiet, hard working team member who travels to any of our office locations that needs her most.  She is always reliable and always willing to do what is needed.  Her sweet persona is greatly appreciated by all of our patients and L&M Team members.
L&M Orthodontics would be not be the same without any of our team members.  We are able to provide our patients with Excellence, Integrity, and Personal Care because every single one of our members firmly believes in our core values.  The doctors at L&M Orthodontics are extremely grateful for such an incredible team.  Cheers to our team!
If you have any orthodontic needs and would like to schedule a complementary consultation, please contact our offices, our friendly team would be happy to assist you!