Smile, and the world smiles with you!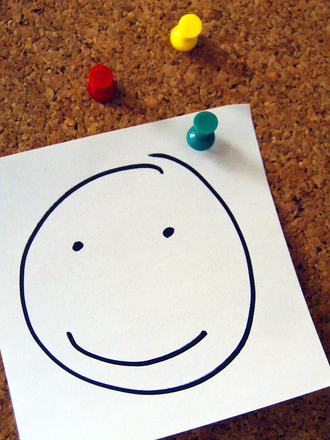 Our outlook on life has much to do with our attitude.  Frown, and you frown alone.  When we present with an upbeat, positive attitude, we are more likely to succeed with those around us than if we are regarded as a curmudgeon.  There's truth to the adage that, "Nothing succeeds like success."
Studies have been done showing that improving your smile improves your face value.  Children and adults that undergo Orthodontic Treatment are more apt to smile, to be outgoing, to have a positive attitude, to succeed, than children and adults who need Orthodontic Treatment but who do not receive care.  Infants gravitate toward more attractive people.  Recruiters for large and small companies alike are more likely to hire the candidate who presents well.  It's an American thing; we smile at each other, and the recipient of that smile in turn smiles back.
A bright attractive smile will not cause you to succeed, but it will help get you in the door in the first place.  Overall success depends on competence, but that competence can be bolstered by a positive, outgoing attitude.  And you're more likely to frame that attitude with a smile if your teeth are attractive.
Add to that it takes less muscles to smile than to frown, which ultimately produces less lines in your face, a smoother complexion, and smiling gives you the best of all possible worlds.  Let us help you to that perfect smile.  Age is no barrier to Orthodontic Care.  Contact us to schedule a complimentary Initial Examination with any of our doctors.
Schedule an appointment with a Glenside Orthodontist Today!
With almost a hundred years of combined Orthodontic Specialty Care, creating delightful smiles, we would like to help you achieve the smile of your dreams.  Please call our offices today!