Back to School Promotion at L&M Orthodontics!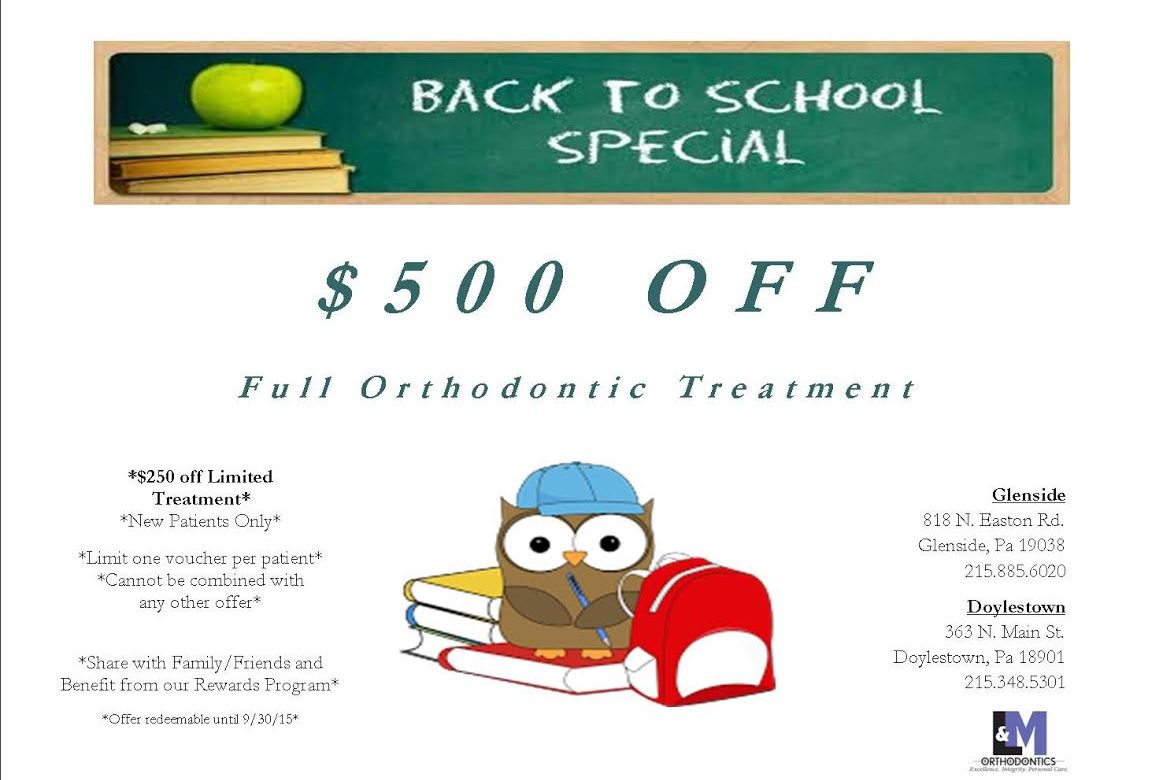 It's back to school season!
It is THAT time of the year again – Getting lunch packed and ready, signing all kinds of forms and paper work, early morning wake up battles, and figuring out new activity schedules…  Are you ready?   We hope so!  And we would like to wish everyone the best school year yet.  We always think, a healthy beautiful smile is the best back to school accessary.  Nothing beats the confidence that radiates through a child's bright smile.  There's so much a smile says about you.
Would you like to improve your smile in the new year?  Perhaps your child/children would like to have an beautiful new and healthier smile?
This back to school season, L&M Orthodontics will be running a special Back to School Promotion for new patients for the month of September. If you know anyone who is interested in getting braces, please share this offer!
* $500 off Full Orthodontic Treatment
* New Patients Only
* Limit One Voucher per Patient
* Cannot be Combined with Any Other Offer
If you would like to take advantage of this offer, and would like to schedule a complementary consultation with one of our doctors, please give us a call.
Schedule an appointment with a Warrington Orthodontist Today!
If you have any orthodontic needs and would like to schedule a complementary consultation, please contact our offices, our friendly team would be happy to assist you!