When is the best time to bring in my child to see an orthodontist?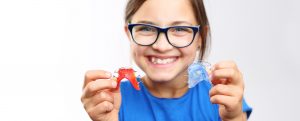 Best time to see an orthodontist
Dr. Arnold Malerman
L&M Orthodontics
When is the best time for my child to see an orthodontist?
Orthodontic treatment differs from treatment in all of the other Dental disciplines in that most Dental Treatment is episodic. The patient walks in, sits down, the Dentist performs a service, and the patient goes home with treatment completed. Orthodontic Treatment, however, is continuous over time, and harnessing dento-facial growth over the entire length of treatment is essential for success.  Two factors are essential for successful functional, esthetic, and stable treatment. Those factors are patient cooperation, a topic for another day, and dento-facial growth and development.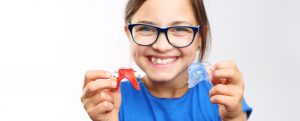 Timing in Orthodontics:
Mother nature provides us with many growth and development windows of opportunity – windows that if opened, let in the sunshine of shorter overall treatment time, more successful overall treatment, less complex treatment, and/or better psycho-social acceptance.  These windows of time include (depending upon the patient's needs):
At the eruption of the 1

st

permanent tooth, but not later than the patient's 7

th

birthday

At the inception of the pre-pubertal growth spurt, about ages 8-10

Just before exfoliation (loss) of the last four baby molars, the 3 year molars

At the inception of the pubertal growth spurt, about ages 11-15, and

At the completion of all growth, about ages 15-22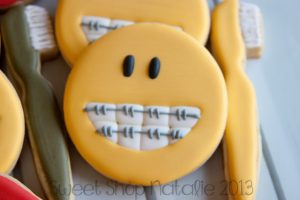 Each of these windows is important starting times for different types of Orthodontic intervention.  For example, the child with a narrow palate is best expanded as young as possible to reduce the risk of canine impaction. The child with a skeletal malrelationship may profit from early skeletal correction.  The child with dental malalignment may best be treated before all the baby teeth fall out and molars drift forward.
Of all of the windows listed, however, the American Dental Association, the American Academy of Pediatric Dentists, and the American Association of Orthodontists agree that ALL children should have their 1st formal Orthodontic Examination accomplished at the eruption of their 1st permanent tooth, but not later than their 7th birthday.  This is considered "STANDARD OF CARE."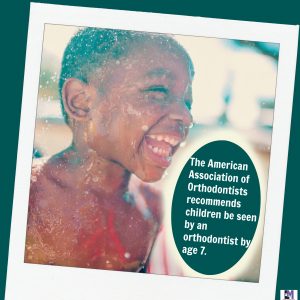 And as we, the Orthodontists at L&M Orthodontics, do not charge for your child's Initial Examination, there is no downside to establishing a baseline.  Although most children who will need braces will not need treatment until late tweens/early teens, a small but significant number of children would profit from early intervention and guidance.  So please come see us at any of our convenient three locations, in Doylestown, Glenside, or Perkasie, Pennsylvania, for your complimentary Initial Orthodontic Examination. 
Schedule an appointment with an orthodontist today!
IF YOU HAVE ANY ORTHODONTIC NEEDS AND WOULD LIKE TO SCHEDULE A COMPLEMENTARY CONSULTATION, PLEASE CONTACT OUR OFFICES, OUR FRIENDLY TEAM WOULD BE HAPPY TO ASSIST YOU!
The post When is the best time to bring in my child to see an orthodontist? appeared first on L&M Orthodontics – Orthodontists in Doylestown, Glenside, Perkasie, PA – Warrington, Bucks County, Montgomery County.
Source: L&M