Back To School Dental Tips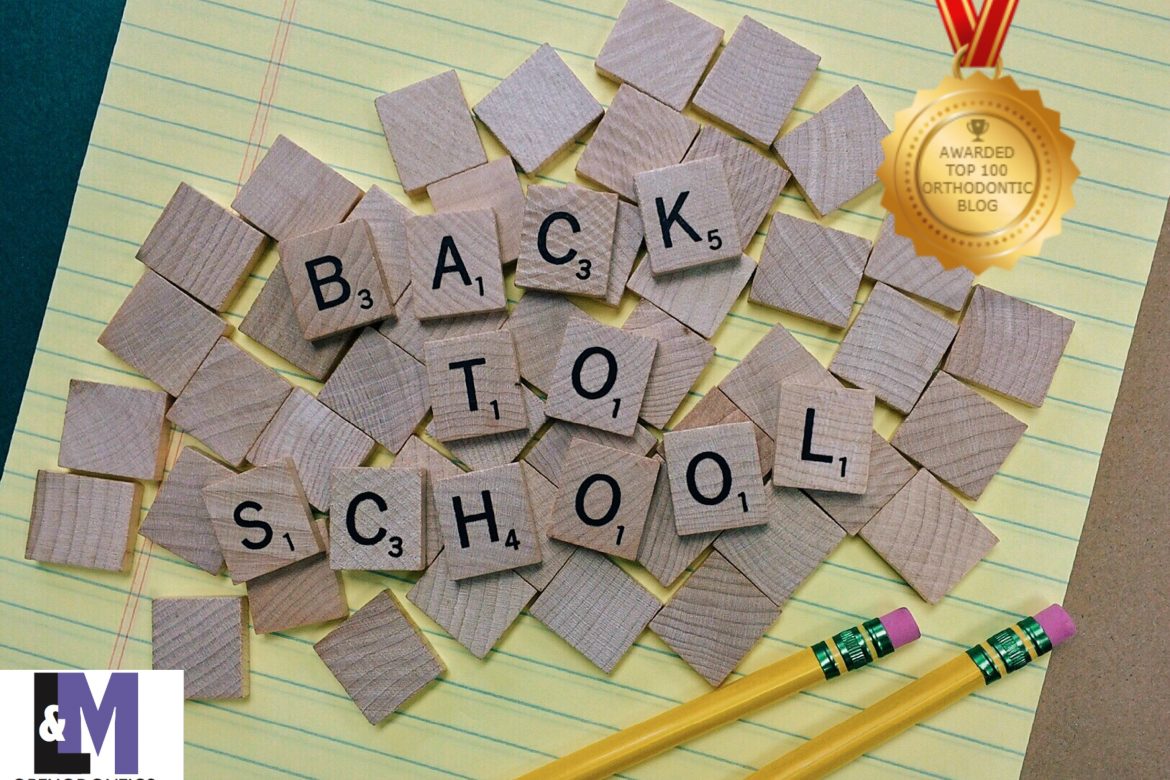 It is Back To School Time!
L&M Orthodontics
would like to provide dental/orthodontic tips for kids and parents  in order to help start off the school year right in the "smile" department!
Back to School Dental Tips for Parents:
1.Let your child choose his/her own new toothbrush! The only thing you need to do is make sure it's the proper size and has soft bristles.
2.Find a toothpaste flavor that your child will enjoy. Choose a few different "child-friendly" flavors and see which kind your child likes the best. The more they like it, the better chance you have of getting them to use it.
3 Consider getting them floss picks. They are easy to use and come in fun colors and flavors. This will likely increase your child's willingness to floss!
4.Help your child get the full 2 minutes worth of proper cleaning.
5.Pack your child a healthy lunch and snack. Fresh fruit, vegetables, and cheese are great choices for school snacks. Cheeses, Swill and Cheddar in particular, are especially good for your child's teeth because it neutralizes acids. Acidic foods such as fruit juices and sodas should be avoided because they erode tooth enamel. Foods that are sticky or chewy should also be avoided since they allow the bacteria in plaque to produce more acid.
6.Take your child to the dentist so that he/she can start the school year to ensure that his/her teeth are healthy and clean.
8. If your child plays contact sports, have him/her wear the mouthguard while he/she is playing sports. (More on mouthguards, click
here
)
SCHEDULE AN APPOINTMENT WITH AN ORTHODONTIST AT L&M ORTHODONTICS!
If you have any questions regarding this blogs please contact us!  We would be happy to answer your questions. If you have any orthodontic needs and would like to schedule a complementary consultation with any of our doctors, please contact our offices, our friendly team would be happy to assist you!